The Right Auto Financing Options at Lee Ford Lincoln for the Right F-150, Escape, Explorer, Bronco Sport or Ranger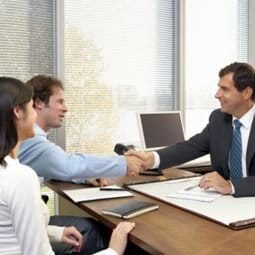 Exploring the features of your dream Ford model is the fun part, but finding an auto lease or car loan can quickly become a hassle. For this reason, Lee Ford Lincoln makes the financing process as easy as possible. We offer expert financing help so that drivers near Wilson can comfortably afford the F-150, Escape, Explorer, Bronco Sport or Ranger that suits them best. Our finance team works with drivers from Wilson, F-150, Escape, Explorer, Bronco Sport and Ranger to find you affordable leases and loans that take into account your unique needs.
Find the Auto Financing that Fits You Best
Whether you're deciding to buy or lease a vehicle, we can help you come up with a plan. Each one has its own merits, and it's up to you to decide what aligns with your goal. When you buy and finance with a car loan, you're thinking long term and can build equity. Leasing offers lower payments and provides flexibility if you'd like to upgrade after the terms are completed. No matter what, our team is here to help you and discuss options, rates and more so you can make the smart choice for you!
Make Life Easier with Expert Automotive Financing
Let the Lee Ford Lincoln finance team help you navigate the world of leases, loans, and purchase agreements. We make the process easier and we guide you through all of your options so that you can find your ideal plan that won't break the bank or strain your budget. You can even get started before you shop, by filling out our convenient, online finance application to get the ball rolling and start setting up the perfect financing arrangement for your budget.