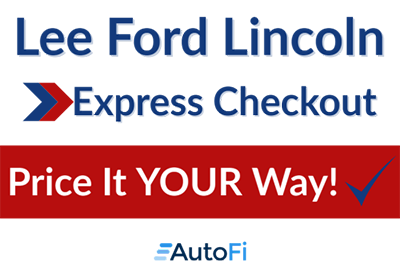 Step 1) Find Your Vehicle
Find your favorite vehicle at any time of the day. Lee Ford Lincoln's virtual dealership stays open 24/7, so it fits in with your schedule.
Step 2) Calculate Your Payment
While searching for your vehicle just click the "Calculate Payment & Save Time" button on the right side of your screen. Then, you pick your payment method of finance, lease, or cash. You will also be able to choose from available rebates, view taxes and fees, as well as get a trade-in estimate.
Step 3) Personalize Your Deal
Compare prices, apply for credit, get lender offers, and more. With our competitive pricing, you get the best deal based on what's most affordable to you.
Lee Ford of Wilson

4170-C Raleigh Rd Pkwy W
Wilson, NC 27896