Make A Date Without Breaking The Bank
It's the month of love. With Valentine's Day smack dab in the middle of the month, it seems like everywhere you look there are tips, suggestions and advertisements on the best ways to say, "I LOVE YOU."
While most of these articles and ads would have you believe that the best way to say those three special words is with an expensive dinner or gift, I'm here to tell you that you don't have to spend a lot of money to show someone you care.
Here are some of my favorite date ideas that won't break the bank.
Drive-In Movie
Drive-ins are a classic date idea. Enjoy a movie from the privacy of your own vehicle. This can be especially enjoyable if you've just taken the leap with a Nicer, Newer® car.
Cook Dinner Together
A great dinner doesn't have to come from a 5-star restaurant. You can make an award-winning meal in the comfort of your home with your honey by your side. Plan a menu in advance to make sure you have all of the ingredients on hand. Then spend time side-by-side in the kitchen cooking up treats for each other. Add a great bottle of wine and you've got an amazing date night right in front of you.
Go Out For Ice Cream
Do you remember the days when you would go down to the local soda shop for a milkshake? A lot of people probably don't anymore, but dates like this are perfect in their simplicity. Pick up a sweet treat and take a stroll, just enjoying each other's company.
Take A Hike
Dates don't have to be all dinner and drinks. Feel free to go outside and get active together. A hike is one great idea. Plan a route with a picturesque end point, so you can snap some pictures and have a beautiful picnic before you make your way back home.
Ultimately it's the time you spend with your loved one and not what you do or what you give them that make your relationship special. Feel free to bypass the chocolates, flowers and diamonds this year and put together a less expensive date that focuses more on your relationship. You'll both be glad for the extra time you got to focus on one another.
__________________________________________________
Eat, Drink & Be Merry
This time of year there seems to be one holiday get together after another. It's wonderful to spend time with friends and family, but sometimes it's difficult to come up with a new dish to share at each of the potlucks and celebrations. That's why I've put together a few of my favorite recipes to help you out this holiday season.
These dishes are sure to be crowd pleasers. You never know, one may even become a new tradition for your family.
Perfect Mashed Potatoes
Ingredients
3 large russet potatoes, peeled and cut in half lengthwise
1/4 cup butter
1/2 cup whole milk
salt and ground black pepper to taste
 Directions
1)     Place the potatoes into a large pot, and cover with salted water. Bring to a boil, reduce heat to medium-low, cover, and simmer until tender, 20 to 25 minutes.
2)     Drain, and return the potatoes to the pot. Turn heat to high, and allow the potatoes to dry for about 30 seconds. Turn off the heat.
3)     Mash the potatoes with a potato masher twice around the pot, then add the butter and milk. Continue to mash until smooth and fluffy. Whisk in the salt and black pepper until evenly distributed, about 15 seconds.
Yummy Yam Casserole
Ingredients
4 pounds yams
2 eggs
1/4 cup brown sugar
2 tablespoons butter, melted
1 teaspoon salt
1 teaspoon ground cinnamon
1/8 teaspoon ground allspice
1/8 teaspoon ground nutmeg
6 ounces pecan halves
1/3 cup brown sugar
1/4 cup melted butter
 Directions
1)     Preheat oven to 375 degrees F (190 degrees C).
2)     Poke yams in several places with a fork, then cook them on high power in microwave oven until heated through and soft, about 20 minutes. When cooled, remove skins and place the yams in a large bowl.
3)     Beat yams until smooth. Then beat in one egg at a time, blending after each addition. Stir in 1/4 cup brown sugar, 1/8 cup melted butter, salt, cinnamon, allspice and nutmeg; beat until the mixture is light and fluffy.
4)     Transfer mixture to an ungreased 3 quart casserole dish. Arrange the pecans in a single layer on top. Sprinkle with remaining brown sugar and drizzle 1/4 cup melted butter over the top.
5)     Bake for 25 minutes in the preheated oven, or until browned and bubbly.
Stay Tuned For More Delicious Recipes This Month!
All recipes care of Allrecipes.com
__________________________________________________
October 2015
Jack-O-All-Trades!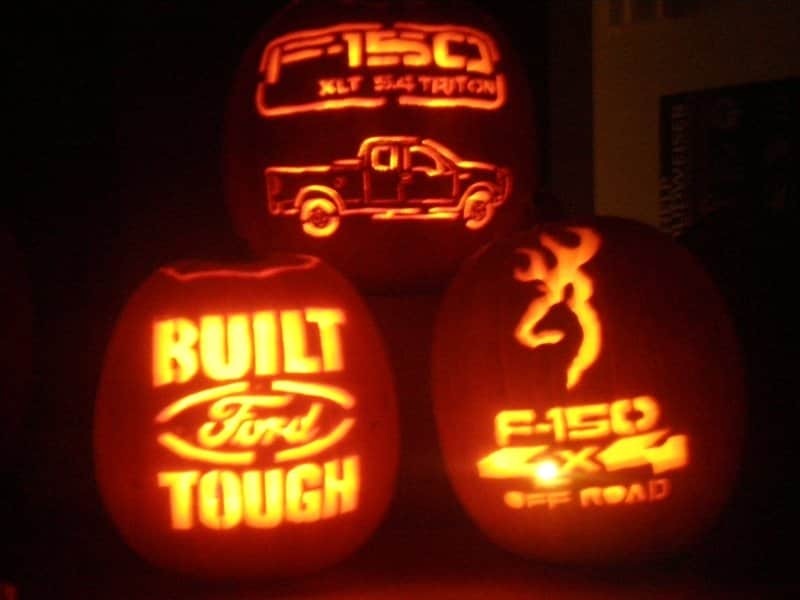 Happy Halloween-well, almost! It seems like we can't get enough of this harvest holiday. One of my favorite parts about Halloween is choosing a carving the perfect pumpkin for the big night. Here are my tips to make the most of this Halloween tradition.
Choose A Design
Lots of people choose to start by first picking out their pumpkin, but I recommend choosing your design first. That way you can choose a pumpkin that is perfectly shaped for the design you want to carve.
Pick The Perfect Pumpkin
There are several steps to choosing the perfect pumpkin. First, find a pumpkin that is suited to the design you chose in step one. Now, you'll want to examine the stem. The stem of a great pumpkin will be firm and intact, not dry, thin or broken-these are all early signs of decay. Next examine the whole pumpkin for soft, mushy spots. I am partial to vibrant orange pumpkins, but as long as there's no green spots, you can choose any variation of orange, yellow or even white that you look. A general rule of them is that the more hollow the pumpkin sounds, the easier it will be to carve because the walls should be thinner.
Carve Your Pumpkin
Now you're ready to carve your pumpkin. Start by cutting a hole in either the top or the bottom of the pumpkin. If you're using electric lights to illuminate your jack-o-lantern, cut through the bottom, so you can feed the cord out to an outlet. If you are starting with the top, don't forget to carve at an angle, so the lid doesn't fall in when you are done. Now it's time to get messy. Scoop out the flesh. But don't forget to save the seeds for roasting! Now it's time to transfer your design using a toothpick or metal skewer point. That will make it easier for you to bring your design to life on the pumpkin. After you carve the design, I recommend spring down the cut surfaces and interior with bleach or a cleaner containing bleach-this will help prevent decay. For little hands, you may want to paint your pumpkin to ensure everyone's safety.
Roast The Seeds
After rinsing off the flesh off of the seeds, pat them dry with paper towels. Then spread them out in a single layer on an oiled baking sheet. Roast for thirty minutes at 300 degrees to fully dry them out. Now toss the seeds with your favorite flavorings, like cinnamon and sugar; parmesan and oregano; or barbecue-brown sugar, chili powder and cumin. Return to oven and bake until crisp, about 20 more minutes.
The practice of carving pumpkins has its roots in Irish folklore and was brought to the U.S. by immigrants where it was quickly adopted as a traditional part of Halloween festivities. By following these quick and easy steps, you can keep the tradition alive in your own home this year and many years to come. Happy Carving!